Accurate, automatic time tracking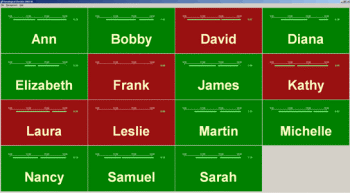 Employees check in when coming to work, and check out when leaving for breaks or at the end of the day. CheckIn records the in/out times so that employees no longer need to submit timesheets.
Checking in or out takes only a few seconds, making it efficient even in large organizations.
Real-time display
Find out who is in the office at a glance, in real time.
Automatic pay-period reports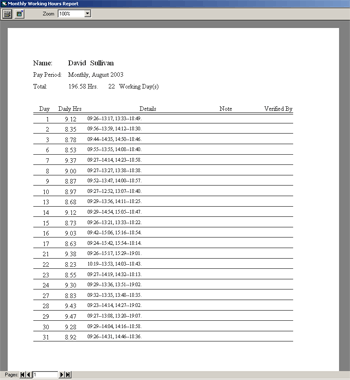 Generate working hour reports for each employee and pay period, with total working hours automatically calcuated.
Out-of-office employee timekeeping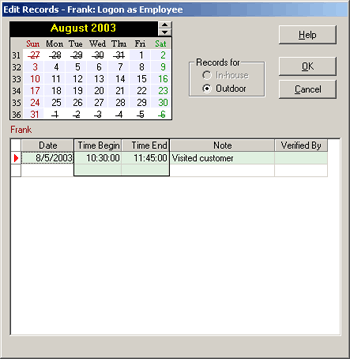 Employees who work outside of the office (e.g., drivers, technicians, sales) can submit their hours after returning to the office. CheckIn allows managers to approve employee-submitted hours before the end of each pay period to maintain timesheet integrity.
Multi-site support
CheckIn Enterprise Edition is designed for businesses with hundreds to thousands of employees. Using the Enterprise Edition, checkin/out activities can be performed on multiple sites connected with a central database (included). A server basic license allows installation of one Checkin server and unlimited clients/workstations.